Last week, Twitter announced it will go public soon, in the obvious way, with a tweet. This IPO pre-announcement set the pundits and analysts buzzing about the possible value of the company based on revenue and earnings multiples, monetization strategies, mobile marketshare, and the value of the customer profile information that Twitter could mine about the 500 million or so people who tweet.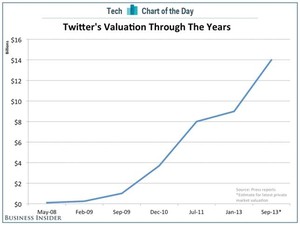 © 2013 Business Insider
But there's one ingredient that Twitter brings to the party that's being under-hyped: customers' rising use of Twitter for customer support. Unlike Facebook or LinkedIn or many other social media darlings, Twitter fills a real need that customers have: the need to get quick answers and problem resolution.