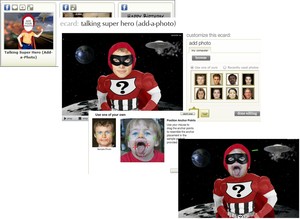 When does personalization increase the perceived value of a product or service? What's the advantage to the customer of being able to personalize the products and services you offer? What is it worth to them? What is it worth to you to offer that service?
We've been tracking both personalization—personalizing the experience you have online, including the information you see and the offers you receive—and smart customization—the design of easy-to-customize and personalize products and services—for some time. A personalized product is really a customized product—it's a product you can design or customize for yourself or for someone else.
Customized/personalized products are usually worth more to customers because they put a lot of themselves into the creation of the product. It's a product that expresses a good deal about its creator. Sometimes a customized product is more valuable because it has the precise configuration that somebody feels they need (e.g., special shoe size, particular pockets in a purse or backpack, custom logo, etc.).
In the case of greeting cards, there are four kinds of personalization that customers value:
1. Put a personal message on an ecard to send or print out
2. Create a custom ecard to send or print out
3. Customize components of the card and add a personal message on a physical card the greeting card company will mail for you
4. Create my own high-quality greeting card that the company will mail out
Although I was well aware of ecards and I use them a lot, I was completely unaware of the fact that you can now customize a fancy, printed greeting card and have it mailed out for you. You become the greeting card poet and designer! This is a great way to add a special glow to someone's special day or to give them a lift when they're sick or bummed out.
This week, Ronni Marshak runs two customizable greeting card sites through their paces: Hallmark and American Greetings. Take a look at which company provides the best capabilities for creating and sending a truly PERSONAL card.
~ Patty
Customizing Greeting Cards Online
How Well Did American Greetings and Hallmark Meet My Customer Scenario?
By Ronni T. Marshak, EVP & Sr. Consultant/Analyst, Patricia Seybold Group, June 21, 2013