What's the biggest differentiator for Amazon's new Fire Smartphone? It's not the 3D "we know where you're looking" user interface, IMHO. It's the tight integration of Amazon's Mayday instant chat with someone who can help you do things on your phone 24x7. How many times have you tried to do something on your mobile phone and given up in frustration? It may have to do with accessing the carrier's services (my voicemail is suddenly full of old messages), or understanding how to use a feature of the phone itself (how do I look up someone's contact info while I'm talking to someone else on the phone?), or concerns about privacy (if I leave location awareness on, who sees that information, and is it stored somewhere?), or help using an app (how do I clip an FT article from the FT app using Evernote?). According to Darrell Etherington of Tech Crunch,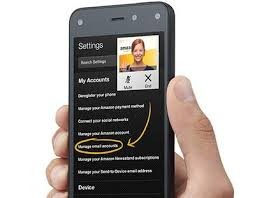 "The Mayday service offers one-tap access to customer service agents who can talk to phone users via video chat, and take over the screen on their devices to show them exactly how to do something, complete with annotations. The service is available 24 hours, and service representatives will respond to requests within 15 seconds, Amazon CEO Jeff Bezos said on stage."
Amazon has learned a lot about how to deliver great real-time customer service through the use of Mayday on the Kindle Fire. According to
Vamien McKalin's article in Tech Times
, the Kindle Fire Mayday button is used for a lot of weird reasons:
"One person called Amazon for help on an Angry Birds level. Apparently, this person has been stuck on it for over a week, and frustration forced the individual to press the Mayday button. In addition, a group of friends pressed the Mayday button just to ask the tech advisor on which way was best to make a peanut butter sandwich."
In the same article, McKalin reported:
"'When we set out to invent the Mayday button, we wanted to revolutionize tech support—and we're happy to report it's working!' said Scott Brown, Director, Amazon Customer Service. '75% of customer contacts for Fire HDX now come via the Mayday button.'"
One of the things that is apparently true about Amazon's Mayday service is that the helpful customer service reps can see what you are seeing on your screen. This is a crucial feature! If you're really going to be able to help someone do something on their phone, you need to be able to see what they're seeing. In fact, seeing what your customer is seeing is extremely important to the quality of the customer service you can provide. That's the subject of Ronni Marshak's article this week.
I think that Amazon just significantly raised the bar for ALL customer service. If Amazon FirePhone users can get good contextful help within 15 seconds, won't customers expect you to do the same?
Do You See What I See?
Why Customer Service Reps Need to Be Able to Access What Customers Actually Saw
By Ronni T. Marshak, EVP and Senior Consultant, June 19, 2014
If you would like to receive our weekly customers.com emails, click here.