As customers, we experience digital transformation all the time—perhaps almost every day. In the past decade alone, the ways we consume music, movies, photography, news, retail, and travel have changed utterly. We are on the cusp of similar transformation of transportation and manufacturing, with the advent of onboard computers in cars, driverless cars, and 3D printing. And digital transformation won't stop there, either.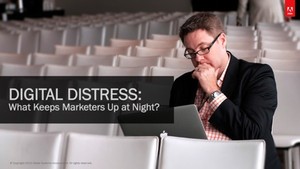 Companies who ignore disruption of their industries will not be successful, and ultimately won't survive.
Digital marketing is a microcosm of digital transformation that is well underway in all industries. Digital transformation of marketing means that customer interactions with a brand create rich relationships that are tracked, optimized, and enhanced throughout the customer lifecycle, and customer experience has a coherent strategy and continual measurement. The lines between marketing, sales, and fulfillment have blurred.