The United Nations Conference of the Parties (COP-21) to the United Nations Framework Convention on Climate Change took place in Paris from November 30 to December 12th, 2015, just a week after major terrorist attacks across the city. France's President, François Hollande, had declared a state of emergency and blocked public protests. Yet hundreds of thousands of activists still descended on the city, along with the delegates from 195 countries.
Now, two weeks later, the conference delegates, climate activists, politicians, philanthropists, corporate sponsors, eco-investors, and citizen scientists have all left Paris on foot, by kayak, electric car, or fossil fuel-consuming aircraft.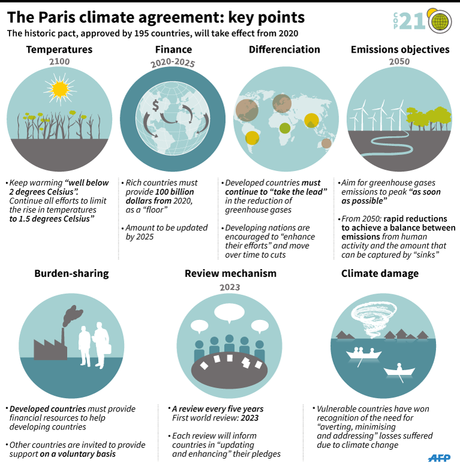 Representatives from 195 countries finally reached an Accord to roll back global warming on December 12th. Victory has been declared. Yet, the COP-21 Accord has many flaws: Lack of binding commitments to targets, with no recourse for non-compliance; lack of financial support for developing countries, and lack of liability coverage for climate-related damage to crops and property, to name just a few.
But something important has happened. COP 21 appears to have finally reached the tipping point and has captured the world's attention for more than a nanosecond.
Why is Climate Change a "Customer" Concern?
Monitoring the global climate justice movement is a great way to see a CUSTOMER ECOSYSTEM in action. Citizens/customers/end-users of energy and water are at the center of this movement. They are aligning around a set of shared success metrics. They agree on what success looks like:
Decrease carbon dioxide concentration in the atmosphere to 350 parts per million. (It is currently above 400 ppm.)
Cap the rise in global temperatures to 1.5 degrees Celsius.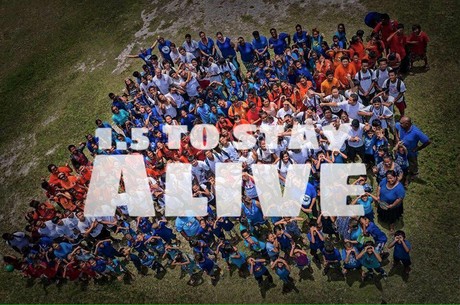 These customers are voting with their feet, hearts, minds, and pocketbooks. The rest of the ecosystem: investors, businesses, governments, and non-governmental organizations (NGOs) are all gradually--some reluctantly--aligning their rhetoric, and hopefully, their actions, to meet these customer goals.
By witnessing how this movement evolves, whether or not it succeeds, and what works and what doesn't, we should discover patterns we can re-use in co-evolving the other customer ecosystems in which our companies participate.
Was COP-21 a Turning Point for the Climate Justice Customer Ecosystem?

While the climate justice movement has been active for more than two decades, I've noticed some tangible shifts in these first weeks post COP-21:
Increase in activism
Shift away from consumption of fossil fuel towards renewable sources of energy
Faster divestment from fossil fuel companies' stocks
Boost in Public/Private Partnerships for R&D investment in renewable energy
Increased Concern over lack of financial support for developing countries to embrace renewable energy
More focus on Grass Roots Innovation & Adaptations to climate change
Uptick in Renewable Energy Innovation Outreach programs
Increase in negative Impact on brands for climate-related missteps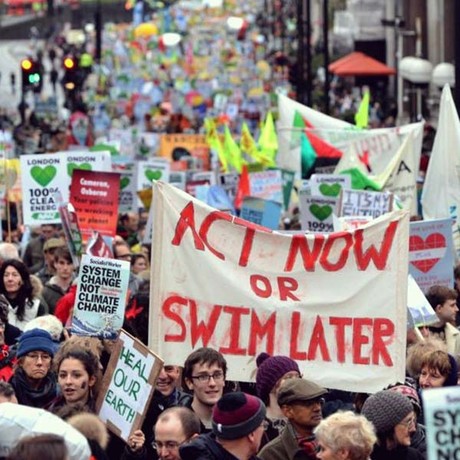 The only legal demonstration that took place in Paris during COP-21 was on December 12, 2015, the final day of the conference.
Observation #1: Climate Justice Activism is becoming the Umbrella for ALL Activism
What we saw in Paris was a convergence of anti-terrorist, anti-war, anti-surveillance, anti-corporate, anti-inequality, anti-racism, anti-sexism, anti-agism protesters. Black lives matter and native lives matter and island states' lives matter. "Climate Justice" is the term that is now being used to persuade people in power that they can no longer ignore the human right to live in an environmentally-sustainable manner. The first Climate Justice Summit took place in the Netherlands in 2000 in conjunction with COP 6. Its organizers proclaimed: "We affirm that climate change is a rights issue. It affects our livelihoods, our health, our children and our natural resources." (For a good summary of the history and evolution of the term "Climate Justice", see Wikipedia.
The number of Climate Justice activists has mushroomed over the past few months; their reach continues to expand globally; their commitment to action has deepened. During the run up to COP-21 in Paris, climate change demonstrations sprang up all over the world.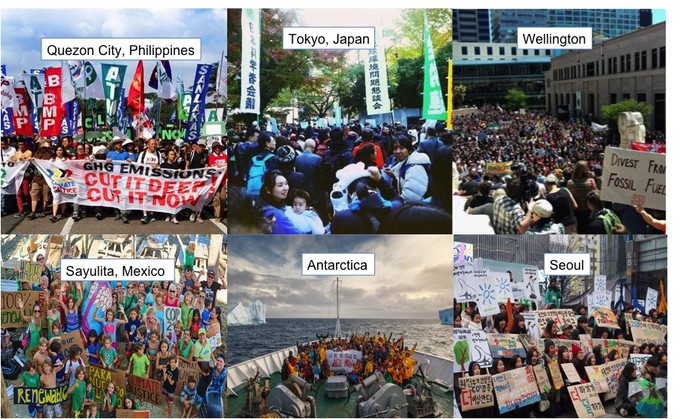 Before COP-21 kicked off in Paris, Climate Justice demonstrations were held all over the world. Here are just a few examples.

But those climate change demonstrations were not episodic in nature, nor are they over. The climate justice movement becomes stronger every day, and the number of demonstrations, protests, and direct actions will intensify, not wane, over the next several years. Having a populist movement that can pull together all the disparate groups that are concerned about basic human rights is a good thing, in my opinion. Climate justice is a cause that many people are happy to join.
Observation #2: Dramatic Shift Away from Fossil Fuel
Activists have been agitating about our over-dependence on fossil fuels for decades. But in the past year, the slogan "Keep it in the Ground" has become a populist call to action—one that both local and national politicians and corporate executives ignore at their peril. The commitment to shift away from fossil fuels has moved from being a nice idea to being a clear mandate. Although fossil fuels were apparently not explicitly mentioned in the COP-21 accord, there is no way to achieve the 1.5 degree target if we continue to burn coal, oil, and gas.
Now, using renewable energy isn't just "a nice thing to do for the planet," it has become an imperative. Soon, it will be embarrassing for businesses and homes not to have solar panels, and other visible forms of renewable energy generation and consumption.