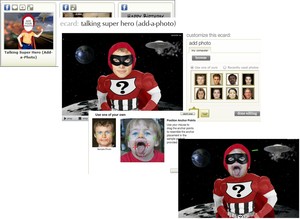 When does personalization increase the perceived value of a product or service? What's the advantage to the customer of being able to personalize the products and services you offer? What is it worth to them? What is it worth to you to offer that service?
We've been tracking both personalization—personalizing the experience you have online, including the information you see and the offers you receive—and smart customization—the design of easy-to-customize and personalize products and services—for some time. A personalized product is really a customized product—it's a product you can design or customize for yourself or for someone else.
Customized/personalized products are usually worth more to customers because they put a lot of themselves into the creation of the product. It's a product that expresses a good deal about its creator. Sometimes a customized product is more valuable because it has the precise configuration that somebody feels they need (e.g., special shoe size, particular pockets in a purse or backpack, custom logo, etc.).
Continue reading "Personalized Products—for People and Things I Care About" »