I received a thoughtful reader response from Jeff Conklin on my recent Zopa case study/update. Jeff wrote:
"Your piece about Zopa (which I hadn't heard of) is fascinating, and reminds me of a quote I saw on LinkedIn yesterday:

'In 2015 Uber, the world's largest taxi company, owns no vehicles; Facebook, the world's most popular media owner, creates no content; Alibaba, the most valuable retailer, has no inventory; and Airbnb, the world's largest accommodation provider, owns no real estate.' (Marcella Shinder, Nielson)

It sounds like a Zopa-like company might become the world's largest lender (investor?), without any capital.

What is going on here? It appears there's a whole new niche in the economy for P-to-P coordination at scale. Is there a name for that niche? What does it look like when you take that model to its logical limit? Does it make large companies at risk of being replaced by networks of independent agents supported by coordination apps (i.e., Uber and taxi companies)?"
I agree with Jeff's observation that something profound is going on here.
P2P in Finance. I just returned from Africa, where P2P money-swapping via mobile phones is ubiquitous. The primary form of banking for most families is Savings and Credit Associations (SACCOs) that are formed by groups of villagers in every community. People put in a few dollars each week, and borrow money at interest from the kitty when they want to buy a pig or fix their roof. At the end of each year, the profits are distributed out based on the amount each person has saved/invested. This tried and true model has been flourishing for decades in third world countries. Zopa and other online savings and loan enterprises around the world are an electronic equivalent of a "spread the risk" model that has been well-proven.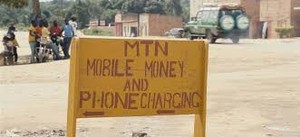 Every mobile network in Uganda lets you move money from your phone to someone else's phone.